AV Electronics
L1-23A, Plaza Pelangi,
2 Jalan Kuning,
Taman Pelangi,
80400 Johor Bahru,
Johor, Malaysia.

+607-2660330, +6016-7737986

+607-3543566

MP-CL1
Sony --- Projector ---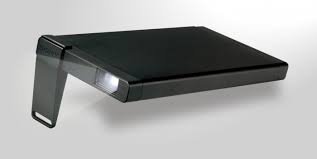 RM 1799.00
The mobile projector that delivers HD quality
Turn any surface into a viewing experience
Because it's Laser, our projector is clearer. And its No-lens structure makes it more compact than general DPLs. Project your favourite movies, TV shows, games and home movies wirelessly, or via HDMI or MHL. Entertain yourself with 1920 x 720 HD (Aspect ratio 16:9) quality and Autofocus environment anywhere you explore.

High quality images ready to go
HD from a projector the size of a paperback novel
So compact and lightweight, you can put the MP-CL1 in your bag or pocket and take it with you. Wherever you go, your visual entertainment can go with you.

From TV size to bigger-than-life
Choose the image size to suit the situation, with a flexible screen size ranging from short throw for a 40-inch image, up to a 120-inch screen image when pulled back.Either way, count on a bigger image at a shorter distance.

No manual focusing
Clearly in focus at any throw distance
The MP-CL1 features laser technology that focuses a tight beam of light for every pixel of the image to maintain a sharp image from up close or far away.

Even focuses on uneven or curved surfaces
The sharp image remains in focus even on curved walls and other challenging environments.

Connections
Connect using HDMI, MHL, or even link wirelessly to various sources.

DISPLAY SYSTEM

40 inches at projection distance of 1.15 m

CONTRAST RATIO

80,000:1

OUTPUT RESOLUTION

1,920×720

DISPLAY RESOLUTION

Full color (16,770,000 colors)

PROJECTION LENS SHIFT

Approx. 120 minutes