AV Electronics
L1-23A, Plaza Pelangi,
2 Jalan Kuning,
Taman Pelangi,
80400 Johor Bahru,
Johor, Malaysia.

+607-2660330, +6016-7737986

+607-3543566

PS VITA TV VALUE PACK
Sony --- PlayStation ---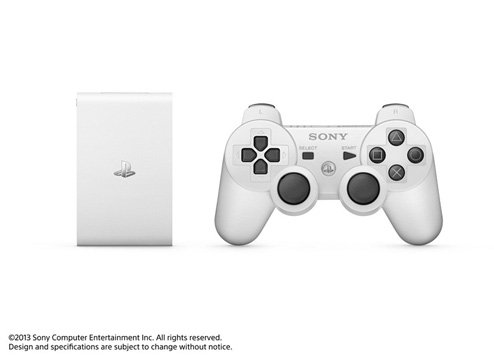 Price : RM 689.00
PlayStation®Vita TV Value Pack
Model:
PS VITA TV VALUE PACK


PlayStation®Vita TV allow users to easily access video services, games and various content on their TV at home. The bundle pack includes Wireless Controller (DUALSHOCK®3) PS Vita TV edition (White), USB cable and Memory Card 8GB.
Simply by pressing the PS button on the controller, you can switch on your TV and PS Vita TV in one click.
PS Vita TV is also compatible with two wireless controllers (DUALSHOCK®3)
Small and lightweight
Connection network LAN and Wi-Fi
Memory max 64 GB
Includes Wireless Controller (DUALSHOCK®3) PS Vita TV edition (White), USB cable and Memory Card 8GB