AV Electronics
L1-23A, Plaza Pelangi,
2 Jalan Kuning,
Taman Pelangi,
80400 Johor Bahru,
Johor, Malaysia.

+607-2660330, +6016-7737986

+607-3543566

CP-F2LS
Sony --- Portable Power Supply ---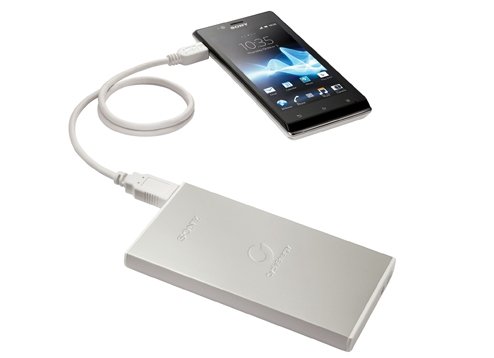 Price : RM 200.00
USB Portable Charger


Power up your Xperia Tablet, cameras and smartphone anywhere, anytime with Sony's high-capacity models of its Portable Charger range. With a battery capacity of 7,000 mAh, it is compatible with most smartphones and is your perfect companion in providing you with emergency back-up power.
Contains Sony-manufactured lithium-polymer rechargeable battery, retains more than 90% of its capacity at 1,000 charges
Ultra slim aluminum body charger for charging ebooks, tablets, cameras and smartphones on-the-go
Battery capacity of 7,000 mAh
Compatible with other devices including Xperia™, Cyber-shot™, Handycam® and Walkman® players
Charging via computer's USB port or AC-USB adapter (not included)
Micro USB cable included